Aims.
To develop the key competencies, such as ICT skills and linguistic competencies using ways of teaching and learning focused on children.
To improve the linguistic competence in children in order to develop techniques and skills which will be essential for them in the world of work in a close future.
We collected the vocabulary and basic functions in all mother tongues from the countries involved in the project. Students uploaded the material to our project Google drive, began the recordings of the words and expressions that we would use in the dictionary. We made drawings about each word and expression that we made and we still recording words and phrases in both English and native languages. We combined ICT and Art lessons and teachers. We created our e-book about the "dictionary of diversity". We dedicated two from our activities to the dictionary, words, and phrases that students worked on about European values, oral proverbs, and riddles (press here). The second was World Day for the Eradication of Illiteracy (press here).
Results.
Press here to download from our Google Drive (Dictionary of Diversity) the file (ppt) to use our Dictionary.
Press here to download the word document file from our google drive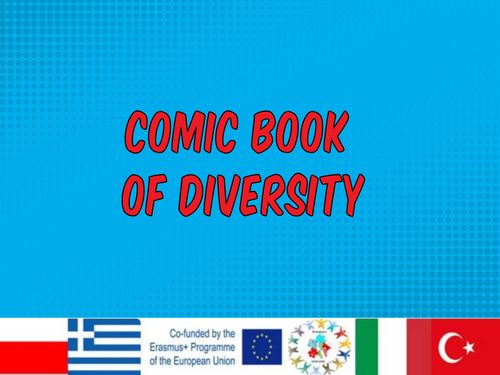 Comic of DiversityClick to read this book, made with Book Creatorhttps://read.bookcreator.com